'90 Day Fiancé': Ariela Says Fans 'Don't Expect Much From the Men' in the Franchise, Like Biniyam
Ariela and Biniyam have had their fair share of ups and downs on 90 Day Fiancé: The Other Way. During a recent episode, Ariela gave birth to their son, Aviel. The new mother says the experience brought her and Biniyam closer. But, since then, Ariela thinks Biniyam could do a better job of prioritizing.
Ariela has been criticized by fans for expecting too much from her partner. In a recent interview, Ariela spoke about how she thinks 90 Day Fiancé fans "don't expect much from the men."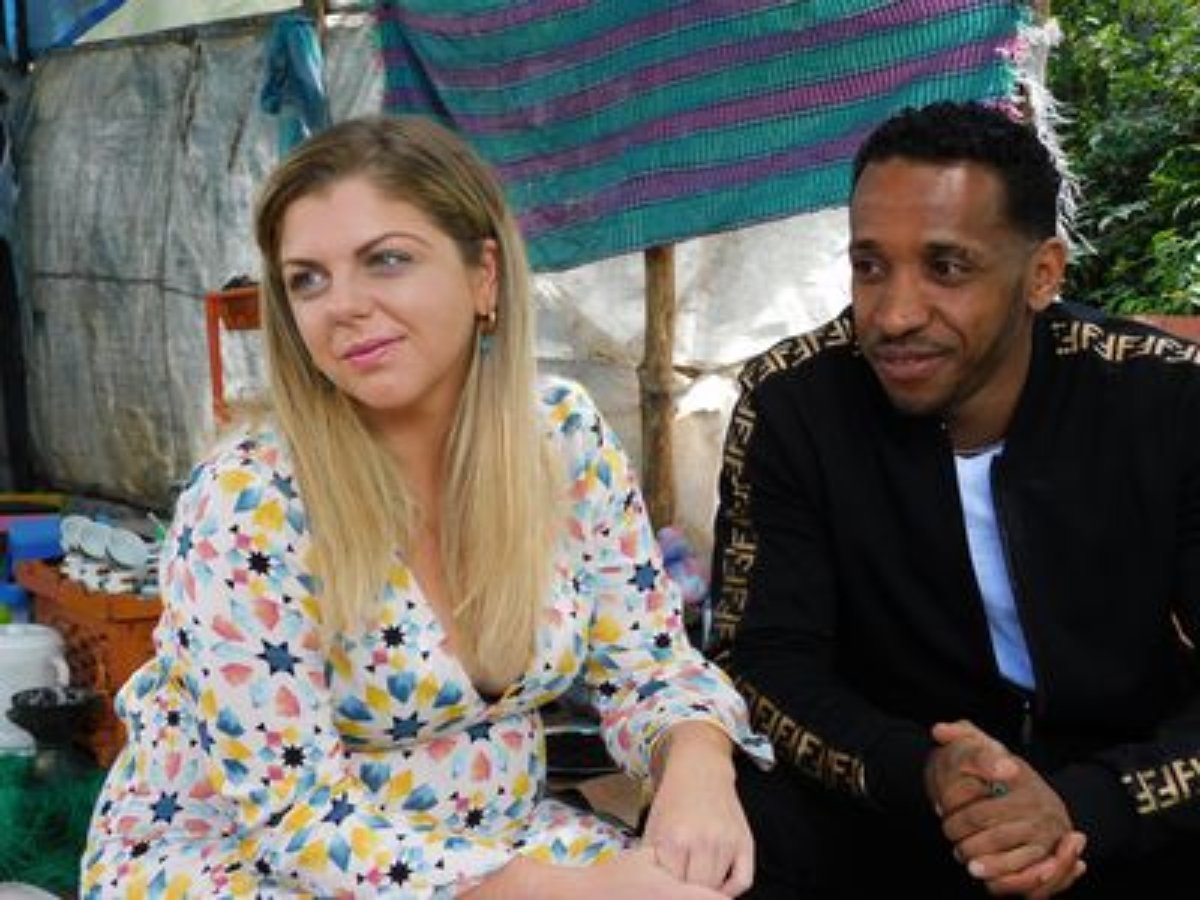 Ariela gives birth to her and Biniyam's son
90 Day Fiancé fans will remember the stressful birth Ariela went through. She had to have a C-section because the baby was in breech and she had low amniotic fluid.
"I just remember how scared I felt," she told Entertainment Tonight. "It was not a wonderful moment when I just woke up [from anesthesia] because the last thing I remember is like, them telling me, 'We gotta do this now,' and I'm like, 'No, because I'm not ready. You can't do it if I'm not ready,' and they're like, 'We have to.' … When I woke up, honestly, I was just in so much pain that I couldn't really focus on anything else."
Despite the stress, Ariela says Aviel's birth was a beautiful bonding experience for her and Biniyam.
"After the baby's born, having that moment where we're together, it was like, any problem that we ever had before, like, it didn't matter because we experienced this moment together," she said.
Ariela responds to '90 Day Fiancé' fans who say she expects too much from Biniyam
In the interview with ET, Ariela also touched on the fan point of view that she can bee too harsh on Biniyam.
"I think that a lot of the fans who watch the show don't expect much from the men on it," she said with a laugh. "Biniyam is great, he does try very hard, but I think if people saw the amount of things that I do for him, they would demand a little bit more from him."
The reality star also added that because the show only shows a small portion of their lives, there are lots of things that never fully get explained.
RELATED: 'Darcey & Stacey': Darcey and Georgi Address Fan Concerns About Their Engagement
Additionally, Ariela feels her and Biniyam's expectations don't always match up due to their cultural differences.
"I also think it's a learning process for Biniyam because he grew up without parents, you know, an example of what is a successful marriage, and we're from different cultures," she said. "There's a difference of expectations with what the man is supposed to do in the culture and everything. In some ways, he's a very modern guy, you know, he's a guy that loves to take care of his baby and all this stuff, and in other ways, he is very affected by cultural ways of thinking. I think it's a learning process for him to kind of understand what I expect from him."
Source: Read Full Article