'90 Day Fiancé': Did Natalie Run Over Her Dog?
90 Day Fiancé star Natalie Mordovtseva is officially through with her marriage to Mike Youngquist. During the Tell-All episode, she revealed that she had moved to Florida. However, many fans are left wondering what happened to Natalie's pets. Notably, her dog Nymeria has not been present on her social media for quite some time. Uncle Beau claims that Natalie even ran over the dog by accident — here's what we know so far about what happened to Mike and Natalie's pet dog, Nymeria. 
What happened to Natalie Mordovtseva's dog?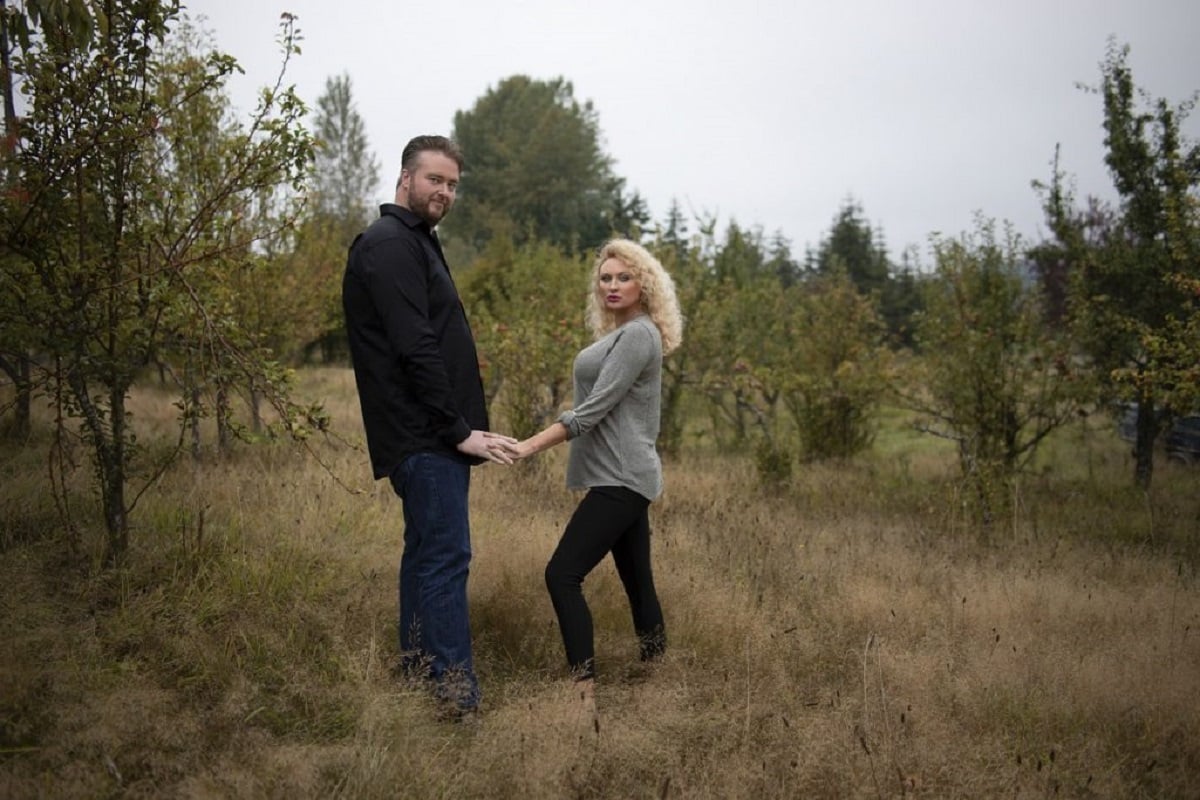 90 Day Fiancé fans had been wondering what happened to Mike and Natalie's pet dog, Nymeria. Natalie had previously shared photos of Nymeria on her social media, but it's been a rather long time since the pup has appeared.
Fans were shocked when Uncle Beau claimed that the reason Nymeria hasn't made an appearance is that Natalie ran the pup over with her car, and then left the dog behind when she departed.
"She ruined my life, and she ran over her dog," Uncle Beau said on an episode of the Kiki and Kibbitz podcast. Tamara revealed that Nymeria is still alive and well, thankfully. 
However, Nymeria isn't the only pet Mike and Natalie got together. The two purchased a rat they named Lucky after Natalie claimed she wanted to prevent it from becoming a snake's next meal.
Mike and Natalie split, she moves to Florida with no dog in sight
https://www.instagram.com/p/CN0tOMoD-VH/
Mike and Natalie wound up going their separate ways on a recent episode of 90 Day Fiancé. Natalie Mordovtseva explained to Mike Youngquist that she couldn't handle the constant fighting and bad feelings anymore, and that she'd be moving in with her friend Juliana.
Natalie said her goodbyes to Lucky before departing without the rat — and also without the dog. During the 90 Day Fiancé Tell-All, Natalie revealed that she had since moved to Florida.
"We're not together. I left. I'm not in Washington anymore, I'm in Florida," Natalie explained to host Shaun Robinson. Julia Trubkina was shocked and suggested Natalie should go back to Ukraine instead.
"Why she didn't go f—— take her a– back to her country?" Julia asked.
However, fans will be happy to learn that the two pets, both rat and dog alike, seem to be safe and happy with Mike. He posted a video of himself on a rocky beach with Nymeria, who was frolicking by the waves. 
Mike also posted a video with little Lucky running outside in the grass by his home before climbing up onto his hand and arm. 
"Look who it is the best rat in the world," Mike captioned the photo. He tagged it #petrat and #furryfriends. At the very least it seems as if Mike is caring when it comes to his pets.
Mike plans to cut her off from bank card
Another shocking 90 Day Fiancé reveal included Mike explaining that Natalie still lives off of his bank card. This came to light when Julia Trubkina asked how Natalie Mordovtseva was making a living and supporting herself.
"How you live? You now working now, legal, you not have money? How you live right now without Mike? Mike support you? For you pay, for apartment, for clothes, for food, you pay for yourself?" Julia Trubkina pressed Natalie.
"I know the answer. Yes. She has, she has my bank card. Still to this day," Mike revealed. "After today you are blocked from the card. I am deactivating that card."
Source: Read Full Article