'90 Day Fiancé' Season 9: All the Red Flags in Mohamed and Yve's Relationship
90 Day Fiancé Season 9 couple, Mohamed and Yvette 'Yve' might love each other, but they have many apparent differences. Between the 23-year age gap and cultural differences, Mohamed and Yve's relationship has quite a few red flags.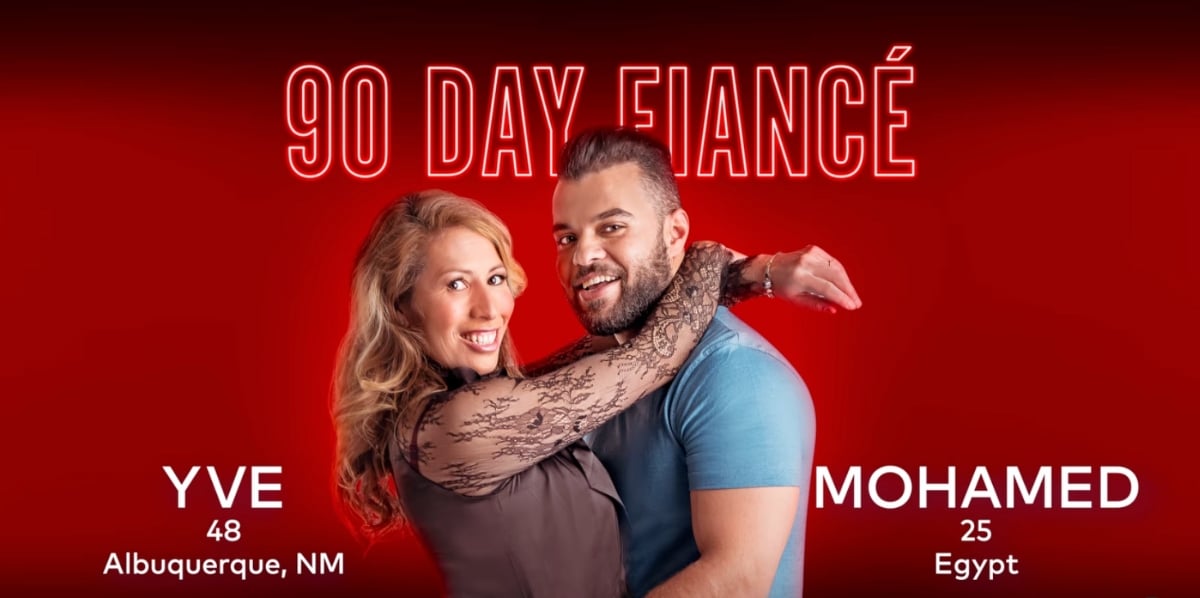 Mohamed is 23 years younger than Yve
In the April 24 episode of 90 Day Fiancé, Yve reveals how she met her much younger fiancé. She said, "Even though I'm 48-years-old and Mohamed is 25, the age thing just doesn't matter for us. Within a couple of weeks, we admitted to one another that we were falling in love."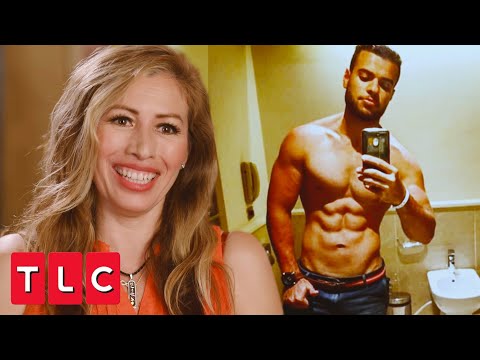 Two months later, Yve went to Egypt to meet Mohamed for the first time in real life. During that trip, they got engaged immediately. Despite Mohamed being a practicing Muslim, they ended up being intimate. Yve revealed to her girlfriends that Mohamed was a virgin when she first met him.
Mohamed is looking for someone to mother him
As discussed in the new episode, Yve is a mother to a 12-year-old special needs child, Tharan. She said, "My son, Tharan, is 12 years old. He has autism, Down Syndrome, and Stage II kidney disease."
She explained that being a single mother has been "very demanding and stressful and scary." She explained that due to her son's medical needs, she must help him use the bathroom every 3 hours. She said, "Being a single mommy. I have so much on my plate."
However, in a preview clip for the season, it appears that Mohammed is the one who wants to be taken care of. He said, "My perfect woman is the woman will love me as my mother [sic]." Check out the Instagram clip below:
https://www.instagram.com/p/CcOnsTQhgSH/
In the clip, Mohamed and Yve are finally together, and it's time for breakfast. Yve gives Mohamed all of the things he needs to prepare himself eggs, but he's not keen on doing it himself. He said, "Yve made me frustrated because I expected her to cook for me because my mom, she usually cooks for me. I expect Yve to do the same."
Mohamed is telling Yve how to dress
As a devout Muslim from Egypt, Mohamed's culture requires women to dress modestly. So when he comes to the United States for the first time, there's a bit of culture shock.
In the 90 Day Fiancé Season 9 trailer, Mohamed and Yve argue in the car over how she dresses. She said, "You told me, 'Oh, you're wearing a bikini. You're naked.'" She defends herself by saying, "I was not naked." Mohamad retorts, "You're going to be my wife."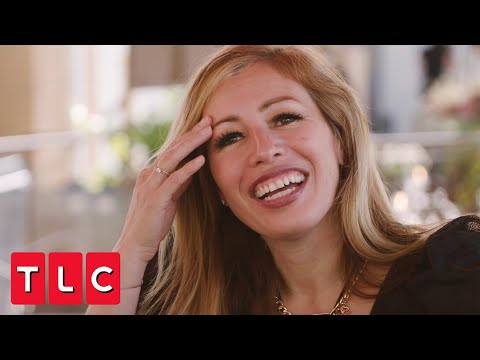 Yve tells the cameras, "I don't want to be judged. I'm a grown-a** woman." Mohamed asks her, "Are you going to choose a bikini over me?"
Will they be able to work through these significant differences and get married before the 90-days on the K-1 visa are up? Fans will have to wait and see if they will be a successful couple.
New episodes of 90 Day Fiancé Season 9 air Sundays at 8 pm EST on TLC and to stream on discovery+.
Source: Read Full Article