'Below Deck': Eddie Lucas Admits He Wondered, 'What Have I Done?' When Filming Started
Eddie Lucas from Below Deck wondered if returning to the show was the best move once filming began.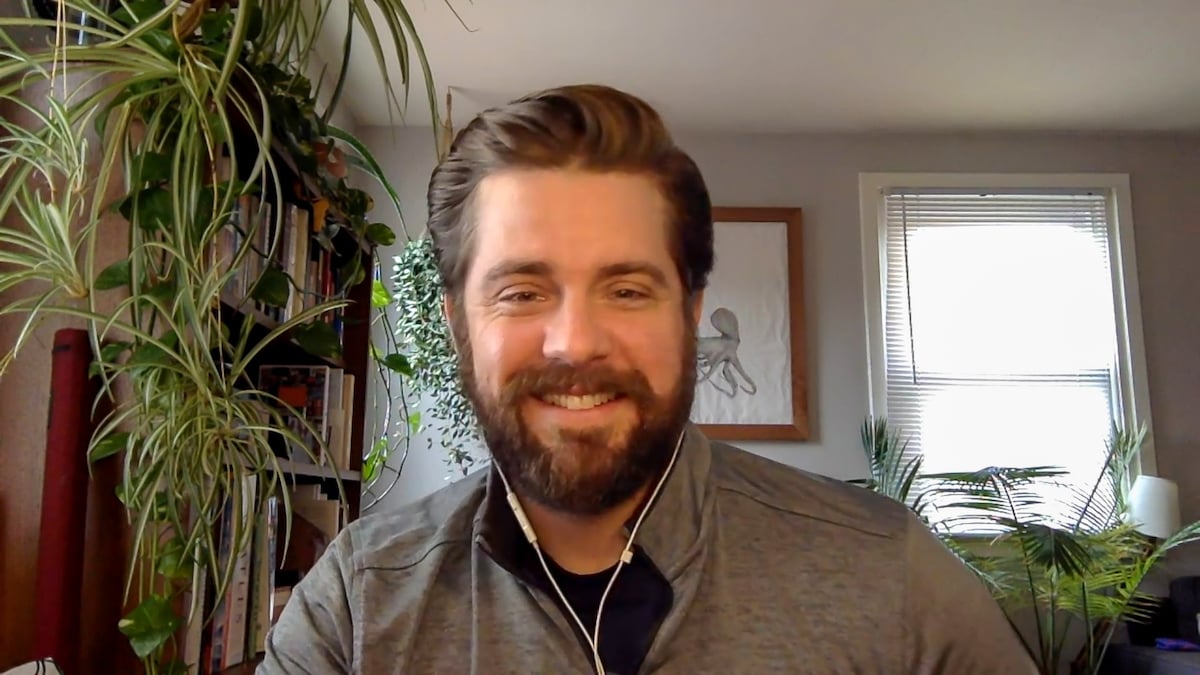 Lucas returned to the series after being away for five years. And while he had three previous seasons under his belt to get comfortable with doing his job on camera, he still had that moment of apprehension when cameras rolled.
'What have I done? What am I doing here?'
Lucas normally works in the tugboat industry, which is different than yachting. He also hadn't been on camera in a handful of years. "There were definitely some nerves there, and I knew there was gonna be a learning curve getting back into luxury yachting," he told Bravo.
"But at the end of the day, I was confident in my abilities as a seaman, as a sailor," he continued. "If I just did the best job that I could do, I knew that I'd be OK. But still, once the filming starts, and there's a camera following you around all the time, you're kind of like, 'What have I done? What have I done? What am I doing here?'"
Lucas shared that returning to the show, especially working for Captain Lee Rosbach felt right.  "You don't forget Captain Lee's leadership style — at least I don't — so going back and jumping back into a work environment with him was very familiar, and I knew what to expect, and he knew what to expect of me," he said. "So really, it was pretty comfortable just jumping right back into it."
Eddie Lucas returned to be the person Captain Lee could trust
Lucas was also a vital part of the cast, especially once former chief stew Kate Chastain hung up her epaulettes. Chastain was Rosbach's confidante and instrumental in keeping the boat in ship shape. So with her gone, production (and Rosbach) wanted to try to fill those shoes.
"Eddie was someone who was always sort of on our radar," executive producer and showrunner Lauren Simms told Bravo. "He took some time off, and Captain Lee needed someone he could trust this season. And so, the timing was perfect. [Captain Lee] didn't have the best luck with his deck crew the last couple seasons, and with Kate leaving, he needed someone he could trust on his vessel."
Rosbach agreed it was vital to having someone he could trust by his side. "If you don't have an Eddie or a Kate that you can count on, you might as well just resign yourself to the fact that you're gonna be pulling your hair out before the season ends," he said.
Eddie Lucas was put to the test from the minute he boarded the yacht
Having Lucas on board was put to the test from the minute he boarded the yacht. Rosbach broke his ribs and was in the hospital as the crew boarded the yacht.
"The crew was just having to sort of figure it out, and having someone like Eddie there in that moment was really helpful because he's worked for Lee before," Simms said.
"He hasn't worked on that boat, but he knows how Lee likes things done. And so, he was able to help guide the new chief stew to give her some guidance on what to do and help his own team get situated. We were in touch with [Captain Lee], and he felt really comfortable knowing that Eddie was on the boat. I don't know if he would feel that way if he wasn't there."
The Below Deck Season 8 finale is on Monday, Feb. 15 at 9/8c on Bravo.
Source: Read Full Article