Chase Rice Just Slammed 'The Bachelor' for Making Him Part of Victoria Fuller and Peter Weber's Drama
[Episode 4 spoilers ahead, people!]
Wow, guys, tonight's Bachelor episode has already been all kinds of yikes thanks to the producers sending Peter Weber and contestant Victoria Fuller on a date to a private Chase Rice concert…who also just so happens to be Victoria's ex-boyfriend. Victoria was all kinds of uncomfortable during the date, and it turns out that Chase was also less than happy about the situation!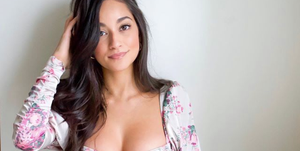 During an appearance on Fitz in the Morning radio show this morning, Chase shared that he's "really pissed off" with how things went down. Why? Well, he was also surprised to see that he was giving a private concert to his ex and her new love interest!
And it's not that he has any issues with Victoria—he clarified (via People), "We spent a night together in Charlotte, she's a cool chick, from what I know of her. You know, I got no problem with her." However, he knew that she was going to be on the show and flagged it to his team. He says:
But, surprise—the show did set it up in a way to make drama, which is what Chase is upset about. He says that he was "pretty surprised" that he ended up in the situation, and adds, "the fact they did that to me, it's over the top, it's unnecessary, I didn't expect it."
Woof! Were you surprised that Bachelor producers set it up that way?
Source: Read Full Article