Chip and Joanna Gaines Explain They Don't Own a TV Because of Marriage Counseling
Chip and Joanna Gaines aren't like so many other couples which is a huge reason why fans love them so much. This unconventional pair made their mark hosting Fixer Upper on HGTV. Viewers were positively delighted by the couple's talents, their adorable family, and their stunning Waco farmhouse.
The Gaineses seem like the perfect couple in every way. However, they experience roadblocks and setbacks in their marriage just like everyone else. They even went to marriage counseling to work on a few issues. While there, they got some unorthodox advice they decided to follow.
It turns out Chip and Joanna don't have a TV in their house because of what they learned in counseling.
'Fixer Upper' wasn't like any other renovation reality show on TV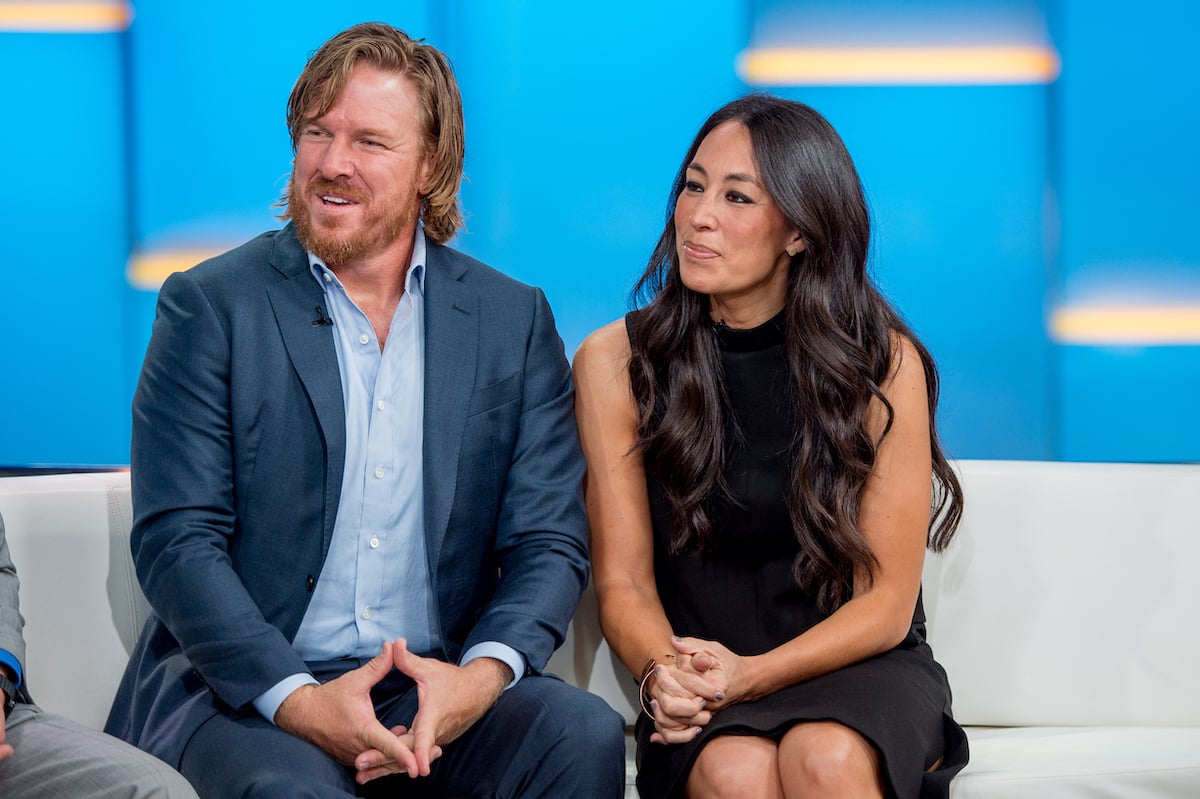 Fixer Upper wasn't the first renovation show on HGTV, but it did break the mold in so many ways. Viewers couldn't get enough of Joanna's modern farmhouse design aesthetic. They also enjoyed Chip's zaniness and unpredictability.
And they enjoyed how unlike other celebrity hosts, the Gaineses didn't bicker during filming or make fun of each other. Chip and Joanna always showed a loving relationship even when Chip was acting silly on camera.
Fixer Upper became the most popular series on HGTV not long after it premiered in 2013.
The Gaineses don't have a TV because of a marriage counselor
Most fans already know that Chip and Joanna don't own a television, a fact which is especially amusing considering that TV technically made them famous. Instead, they encourage their kids to enjoy life screen-free by spending a lot of time outside on the farm or cooking in the kitchen.
Not owning a television is not too common in society. But the revealing part is why Chip and Joanna decided to forgo this popular electronic at home. Fans found out the reason behind it during the couple's sit-down interview with Oprah on the episode of "Super Soul."
Apparently, a marriage counselor inspired them to make that choice. "They left it to us to say how long we would do it. Everybody said a couple of weeks, a couple of months; we just came back instinctively and said we wanna be without television for one year," Chip explained to Oprah.
"We thought it would be romantic. And at the end of that one year, we said, what about another year? After that second year, we've never looked back."
Oprah followed up by asking if they ever got to watch Fixer Upper. Joanna said they did. "Every Tuesday night, we'd get a babysitter and we'd go to friends' houses and we'd watch it," the 42-year-old designer confirmed.
'Fixer Upper: Welcome Home' picks up where the original left off
Despite how popular it was, Chip and Joanna chose to walk away from Fixer Upper in 2018 just before the birth of their fifth child. They decided to focus on their family and multiple other business ventures instead of trying to do it all.
Then they made an exciting announcement. Instead of just sticking to a single series, the renovation experts were planning to launch an entire network of lifetysle content called Magnolia Network. Fixer Upper: Welcome Home offered a reboot of the series that made them so popular in the first place.
Now Chip and Joanna head a TV network yet they still don't own a TV. Life is funny that way sometimes.
Source: Read Full Article