'Curse of the Chippendales': Kumail Nanjiani to Play Somen 'Steve' Banerjee in Upcoming Hulu Series
The new discovery+ true-crime docuseries Curse of the Chippendales explores the twisted story of the rise and fall of Chippendales, the male strip show that took the world by storm in the 1980s. The true-life tale involves sex, arson, and murder plots. And soon, the story of the exotic dance troupe founded by Indian-American entrepreneur Somen "Steve" Banerjee will also be getting the limited series treatment, with The Eternals star Kumail Nanjiani in the role of Banerjee. 
Kumail Nanjiani's upcoming Hulu series will tell the story of Chippendales founder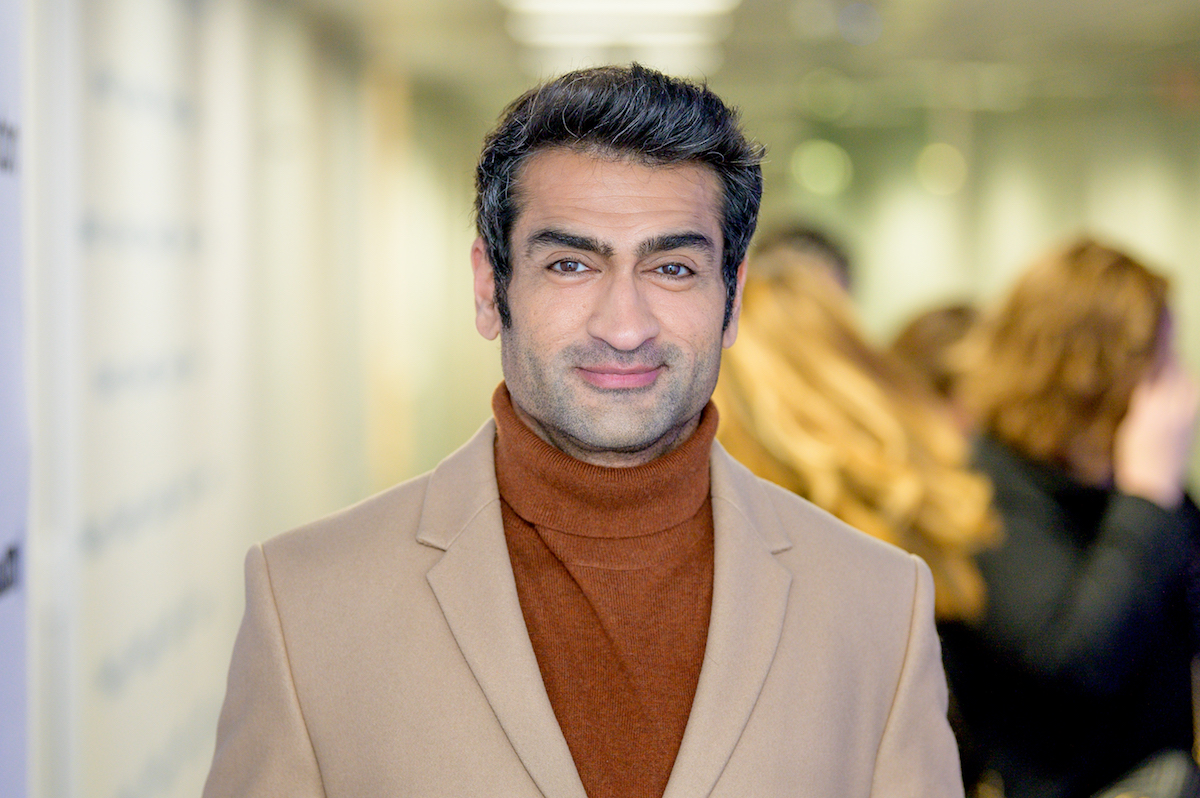 Nanjiani will star in and executive produce in The Immigrant, Deadline reported in May 2021. Hulu has given a straight-to-series order for the show, which will have eight episodes. Robert Siegel, who wrote the upcoming Pam & Tommy, will pen the scripts.   
The Immigrant "will detail the insane, darkly comedic, crime-ridden story behind the unique male revue that became a cultural phenomenon," according to Deadline.
In addition to Curse of the Chippendales, which dropped on discovery+ on Sept. 24. The Spotify podcast series Welcome to Your Fantasy also explored Banerjee's story.
Somen 'Steve' Banerjee's story is also told in 'Curse of the Chippendales'
As seen in Curse of the Chippendales, Banerjee, an Indian immigrant, owned a Los Angeles nightclub in the 1970s. When attendance at his club began to dip, he started looking for a way to attract more people. With the help of a Canadian businessman named Paul Snider, he hit on the then-novel idea of male strippers for a female audience. 
The Chippendales dancers made their debut in 1979. A near-instant hit, Banerjee soon made plans to expand to other cities, including New York. But then he brought in a new partner, choreographer Nick De Noia, in a deal written on a cocktail napkin. Before long, things began to sour, especially when De Noia began to take on a more high-profile role and claim credit for the success of Chippendales.
Banerjee died in 1994  
In 1987, an unknown assailant shot De Noia to death in the Chippendales office in New York City. For years, police were unable to determine who was behind the crime. But in 1993, Banerjee was finally arrested after detectives discovered that he'd hired a hit man to murder De Noia. 
Banerjee was also linked to several arson attacks on rival clubs. In addition, he was implicated in a murder-by-cyanide plot to kill several ex-Chippendales dancers who'd started a rival strip show. He pleaded guilty in 1994. But before sentencing, he died by suicide in his cell in the downtown Los Angeles jail, according to a report in the Los Angeles Times.  
For those involved in the case, there was a sense that Banerjee's story was destined for the screen.
"I instantly concluded: This can't possibly be real life. This is the movies," says David Scheper, chief of major crimes at the US Attorney's Office, in Curse of the Chippendales. "If true, Steve Banerjee rested an international business empire largely on a willingness to kill and burn."
Curse of the Chippendales is currently streaming on discovery+. 
Check out Showbiz Cheat Sheet on Facebook!
Source: Read Full Article