Emma Stone isnt suing Disney, she just signed a bigger deal for Cruella 2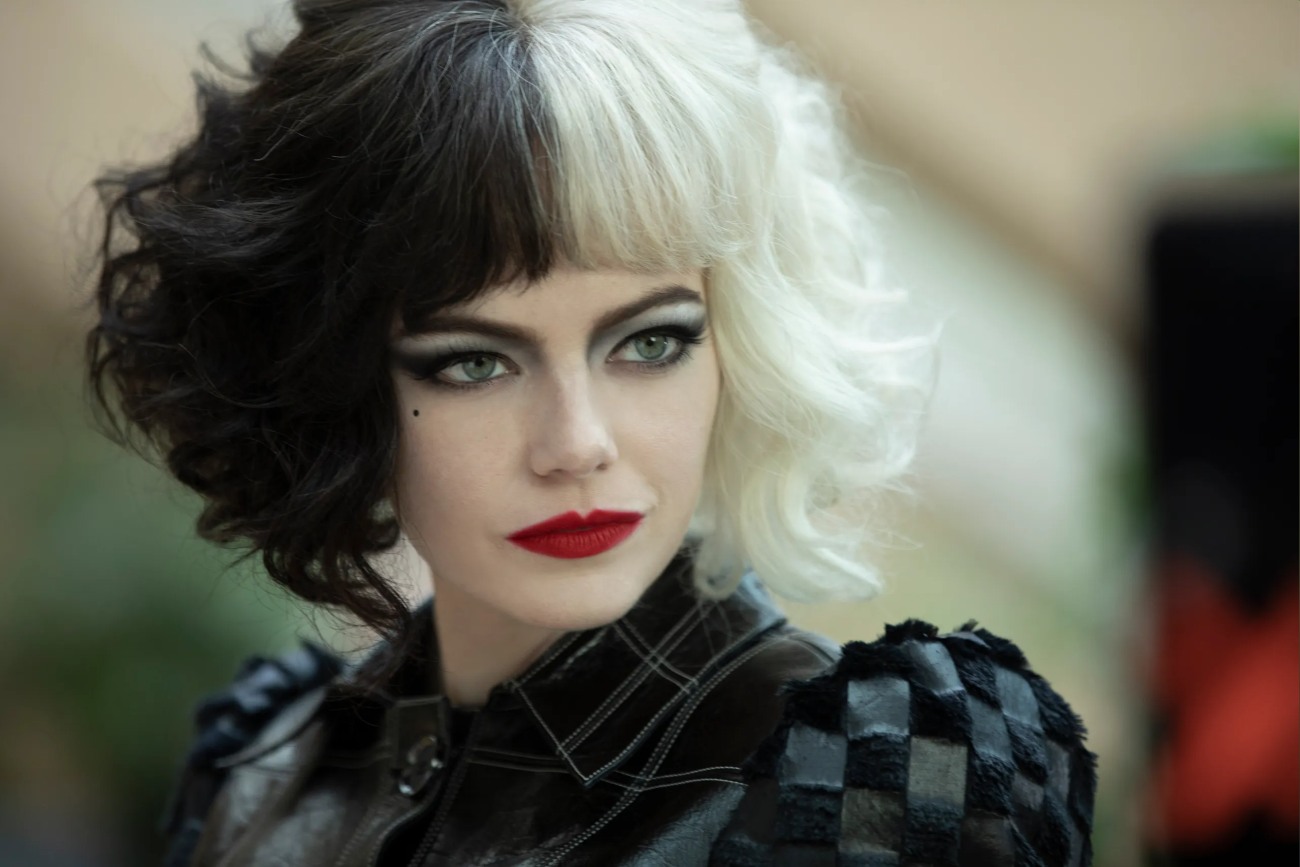 A little more than two weeks ago, Scarlett Johansson sued Disney for breach of contract over the release of Black Widow. Basically, ScarJo's bonuses are screwed up because Disney released BW on their Premier Access streaming service and Disney is not sharing the revenue with Scarlett. I think Scarlett has a good case, and I think Disney knows she has a good case, which is why Disney immediately began to smear Scarlett. While Scarlett has gotten some significant support from her agency, CAA, and her union, SAG, I've been a little bit surprised by the lack of vocal support she's gotten from her peers in the industry. There's no telling who has reached out to her privately, granted, but for now, the optics are "everyone is waiting to see how all of this plays out before they take a side publicly."
Immediately following Scarlett's lawsuit, there were rumors that Emma Stone and Emily Blunt might do the same, or explore their options when it came to suing Disney. Emma's turn in Cruella was critically acclaimed, but the box office was not as big as people expected, likely because of the same Premier Access issue. Same with Emily Blunt and Jungle Cruise. But it looks like Emma isn't going to sue. Instead, she's using Scarlett's lawsuit as a way to negotiate a better deal for herself for the Cruella sequel.
Oscar winner Emma Stone has closed a deal to star in the sequel to Cruella, in what is a very good sign for Disney as it secures talent in the wake of some criticism of its theatrical-Disney+ Premier model.

Cruella, due to the pandemic, was released in theaters and on Disney+ PVOD tier on May 26, earning more than $222 million in worldwide ticket sales. The release of Cruella 2 is a ways off, and it's not certain at this time whether the movie will be a pure theatrical release or like its predecessor released simultaneously in homes.

Emma Stone's deal for Cruella 2, I hear, mutually benefits both sides especially at a time when Disney is still assessing the dynamic window model on its event titles.

Endeavor executive chairman Patrick Whitesell had this to say about the agency's client Stone and her Cruella 2 deal.

"While the media landscape has been disrupted in a meaningful way for all distributors, their creative partners cannot be left on the sidelines to carry a disproportionate amount of the downside without the potential for upside. This agreement demonstrates that there can be an equitable path forward that protects artists and aligns studios' interests with talent. We are proud to work alongside Emma and Disney, and appreciate the studio's willingness to recognize her contributions as a creative partner. We are hopeful that this will open the door for more members of the creative community to participate in the success of new platforms."
[From Deadline]
It's interesting that they specified that Emma is represented by Endeavor because I misremembered it and I thought she was with CAA, like Scarlett, and I thought "well, that's awkward." But no, not as awkward. I wonder if CAA has an agency-wide beef with Disney right now, or if various CAA agents are still making deals between Disney and their clients. Endeavor certainly is, although it seems more than possible that Emma's rep has at least been in contact with people on Scarlett's team.
So, what are our thoughts on Emma's machinations? Emma and Endeavor are clearly using Scarlett's lawsuit to their benefit, and Disney has likely sweetened Emma's deal substantially since the lawsuit, for fear of fighting off another lawsuit. Part of me is like "good for Emma, I'm glad she found a silver lining with this Disney sh-tshow." Another part of me is like "damn, not much of a sisterhood."
Embed from Getty Images
Embed from Getty Images
Photos courtesy of Disney, Getty and Backgrid.
Source: Read Full Article