Gwyneth Paltrow Kept A Dress She Wore On Date With Brad Pitt!
Wow, Gwyneth Paltrow never throws anything away we guess!
Goop put out a new video on their YouTube channel on Thursday in which the Shakespeare In Love star showed off her haute couture storage facility where she's kept all her fashion favorites for years. And we mean YEARS.
Photo: Golden Gwyneth Paltrow Poses NUDE For Her 50th Birthday!
It turns out she kept clothes from all the way back during her time dating Brad Pitt! Okay! She showed off a white shirt dress that she wore on a date with the heartthrob to the premiere of her 1996 rom com The Pallbearer.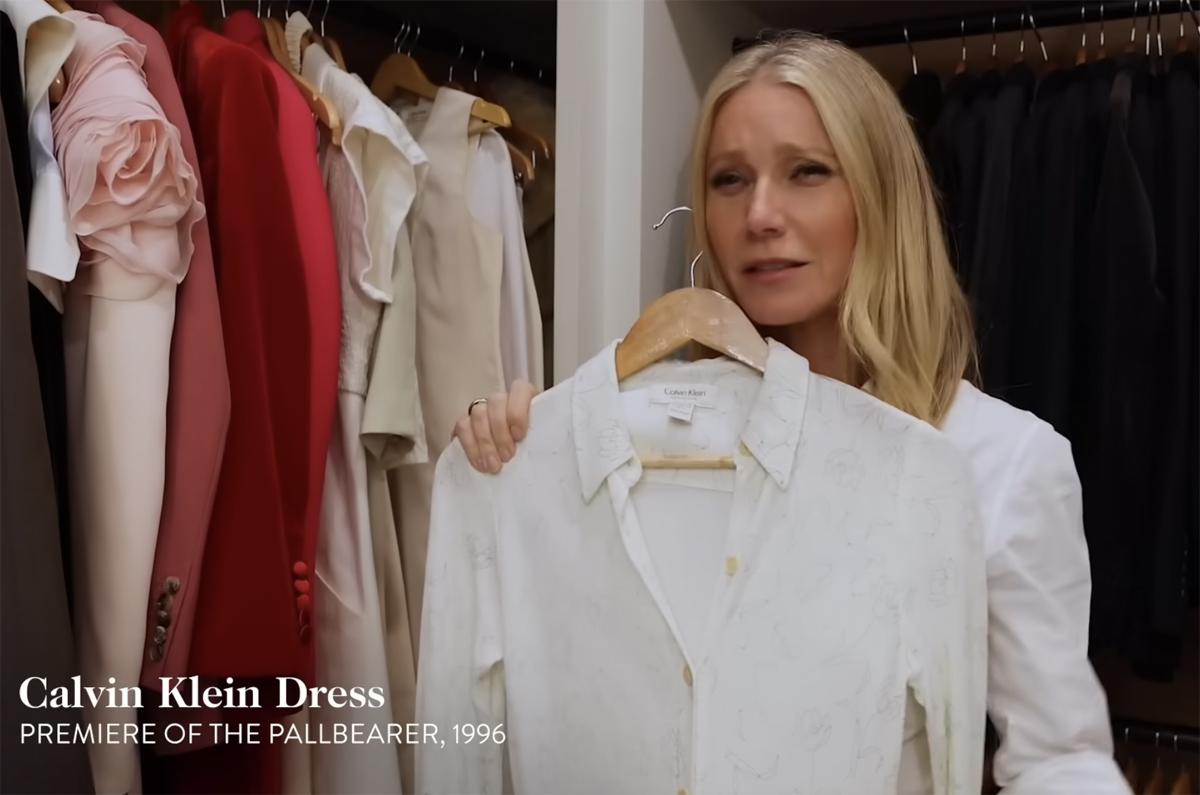 She reminisced:
"I think I wore it to a premiere or something when I was going out with Brad Pitt."
LOLz, she thinks. She may forget when she's in Marvel movies, but she knows exactly when she wore this little number. On the Calvin Klein fit, she described:
"Very '90s. It's like slouchy, it's relaxed. It's giving that very '90s 'I don't give a f**k.'"
She brushed off the idea of sentimental value, but we already know Brad still means a lot to Gwyneth. She's gushed about him early on in the #MeToo movement, recounting the time he confronted Hollywood powerhouse Harvey Weinstein in her defense. And she spoke highly of her ex-fiancée just last year, too, telling ET about their post-breakup relationship:
"When we first broke up, we weren't friends for a while and then we sort of found our way back, probably about 18 or 19 years ago, something like that. Then we just kind of stayed in touch over the years… I adore him."
Awww! Have YOU kept any articles of clothing from certain dates or relationships? Let us know in the comments (below)!
Source: Read Full Article