How Finding Community Abroad Enveloped Me in Black Joy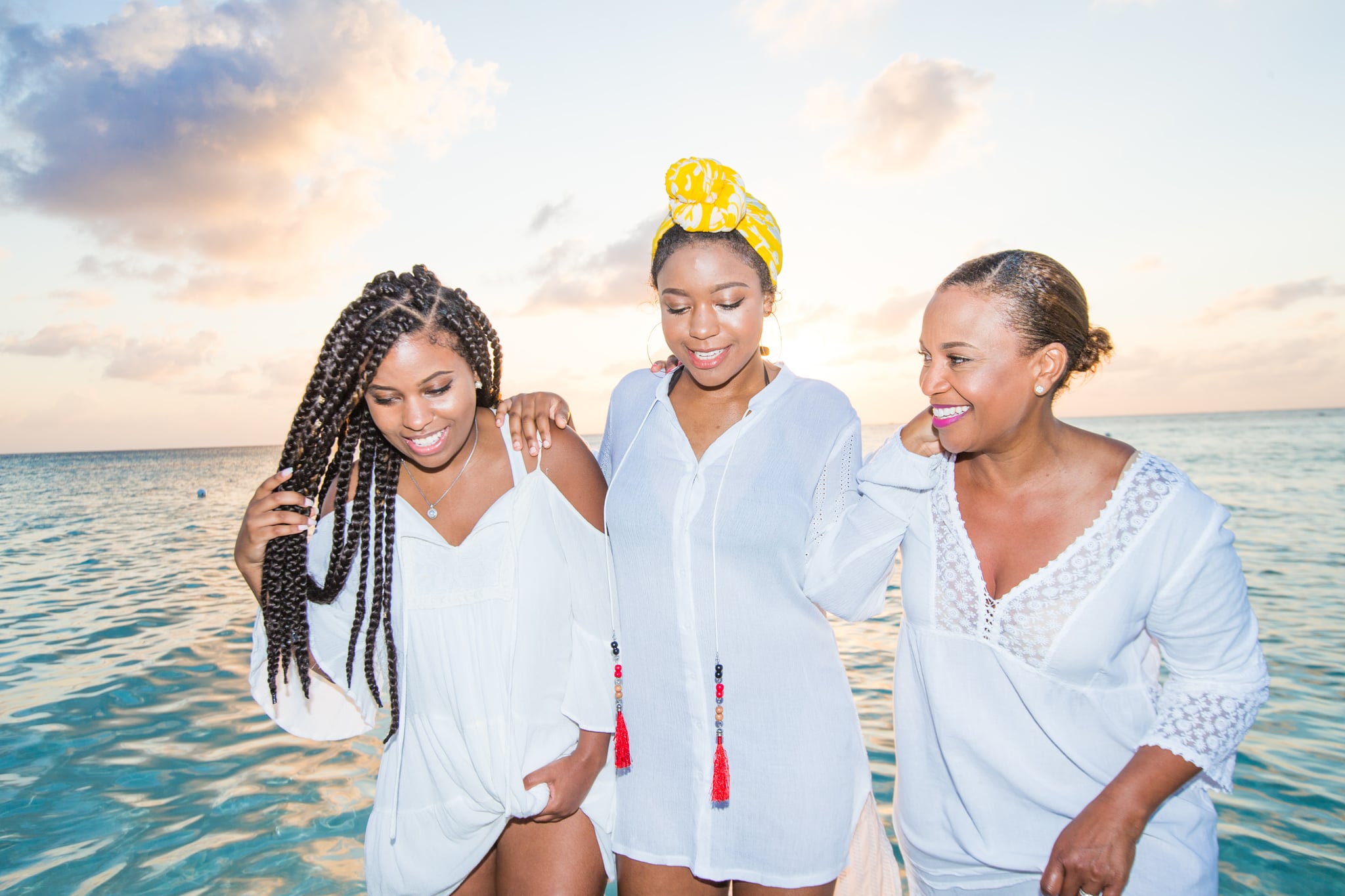 The joy the Black community instills in its members is nothing short of spiritual. As a US Citizen, my Blackness, at times, seems like a heavy burden. For years, no matter what ambition I held, I would hear voices echoing in my head that I needed to be twice as good to receive half of what a white person earned. Can you imagine how exhausting it can be to lead a productive life only to be reduced to a color, no matter what you do? But through travel, I've been able to shed much of the angst. Thanks to the Black community, I've gained the power to heal and grow into a person I become more proud of each day.
In 2013, I moved to Melbourne, Australia, and shortly after arriving, I met a guy at a friend's barbecue. We spent most of the party chatting about Black history, entertainment, and food, and our banter was incredible. After the party, he continued to win me over by bringing home-cooked Malaysian meals to my apartment several times a week for the rest of the month. And after experiencing some homesickness, he even reached out to my aunt and asked how he could prepare some of my favorite foods for me. Naturally, there were no recipes, just ingredients, a lot of seasoning, patience, and love. My family mailed some spices and typical American snacks to us, and he sourced the best ingredients he could find. While his fried chicken wasn't better than my grandma's (nobody's is), it was still better than mine. When our mutual friend went abroad, he offered to let me stay with him while I continued my apartment search. He continued cooking for me and I stayed.
Every so often, he'd invite friends over, and I'd share stories from my childhood, reminisce about my family, and chat about Black history, but I also had my own diverse group of friends as well. I bonded with my colleagues, old travel buddies, girls I met through other Black travel friends, and met people out at bars. We were from Australia, England, Germany, New Zealand, South Africa, Vietnam, Puerto Rico, East Timor, Iraq, Syria, India, and Lebanon. Still, part of me longed for a connection with people who looked like or were more culturally similar to me. I eventually found more friends using Facebook groups for Black ex-pats. There were tons of Americans in Sydney, and I chatted with them online frequently. A few of them had lived in or visited Melbourne and introduced me to a whole new ethnic world just as I was preparing to leave. There were shops, restaurants, bars, clubs, and services dedicated to people that look just like me. I was in Black girl heaven. I found hair supplies, foundation, and some of the spices I'd been missing. I would not have found those resources without a community.
Not wanting to go home just yet but still itching to travel, when my beau and I ended our relationship, I decided to search for another country that would possibly have a larger population of Black people, as I truly felt my happiest when I spent time with my people. In Melbourne, I had met a few Kiwis and remembered thinking they were Black until they told me about their Māori heritage. After looking into the country, I applied for my visa online and purchased a plane ticket. When I arrived, I started searching for people to connect with and ended up meeting one of my closest Kiwi friends on Facebook. He helped me find a job and I finally met him, randomly, at a Wu-Tang Clan concert. I had met Ghost Face Killa and Sheek Louch from The Lox at the American-themed diner I worked at. We chatted about home and they asked me about my motivation for traveling and the places I'd been. GFK got me a ticket to the show, and I got to go on stage and got a shout-out for being from the Bronx. There I was, this awkward Black girl dancing on-stage and high-fiving hip hop legends in New Zealand. I couldn't believe it!
A lot of Black celebrities visited that diner, and each encounter made me feel closer to home simply by being surrounded, welcomed, and supported by people that looked like me. I also met more and more Māoris throughout my year there. I think I connected so well with them because they face similar traumas, generational curses, discrimination, and injustices just like Indigenous people all over the world do — just like the Black community does. Many of their stories sounded like stories I'd hear or things I'd experience back home. I felt a sense of healing with them. They were funny, witty, forgiving, creative, and strong. They also knew a lot about American culture, respected Black culture, and related to it. I spent a lot of time soaking up their knowledge, creativity, and fascinating history.
Source: Read Full Article