Jay-Z and The Notorious B.I.G. Had Nearly Identical Lives Before Becoming Rappers
To this day, Jay-Z and The Notorious B.I.G. remain two of the most respected rappers to come out of Brooklyn. Both Hov and Biggie have iconic legacies that defied their upbringings — and they have much more in common as well.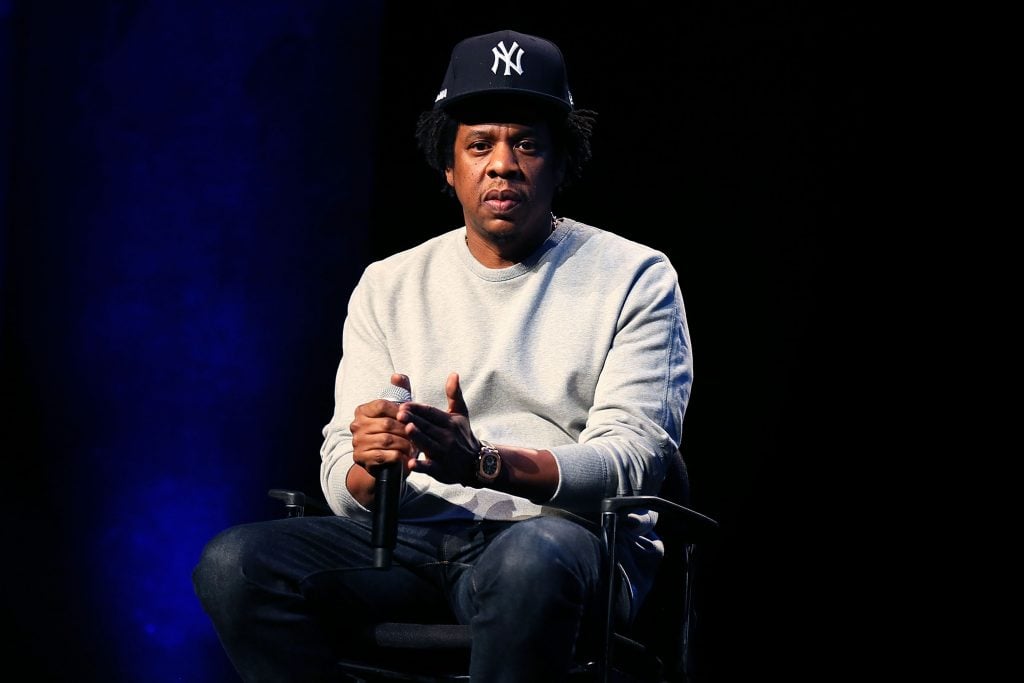 Jay-Z and The Notorious B.I.G. were 'Brooklyn's Finest'
Jay-Z grew up in the Marcy Houses housing projects in Brooklyn's Bedford-Stuyvesant neighborhood. At the time, Bed-Stuy — along with many other parts of New York City — was known for violence, gang activity, and the large presence of drugs.
The Notorious B.I.G. lived on the border of Brooklyn's Bed-Stuy and Clinton Hill neighborhoods. All of his friends lived in Bed-Stuy, and they frequently walked to each other's houses in the neighborhood.
The two future stars both attended the George Westinghouse Career and Technical Education High School in downtown Brooklyn, along with another future iconic New York rapper, Busta Rhymes. Jay-Z reportedly even had a freestyle rap battle with Busta Rhymes in the school lobby, and Jay-Z won.
Jay-Z and The Notorious B.I.G. were both crack dealers
When they were teenagers in the 1980s, Black communities in New York — and the rest of the country — were being destroyed by the crack epidemic. Mary J. Blige, one of Biggie's musical contemporaries, herself witnessed drug abuse in her own upbringing.
As a teenager, Biggie got involved with selling crack in Bed-Stuy, much to the dismay of his mother when she found out. Once his rap career began to take off in the early 1990s, he decided to leave it behind and make money for himself and his mother through performing. In the mid-'90s, he formed the Junior M.A.F.I.A., paving the way for his friend Lil' Kim to launch a solo career of her own.
Jay-Z also sold crack, and has been honest about his past in interviews and in song lyrics, from "Rap Game/Crack Game" to the Pusha T collab "Drug Dealers Anonymous."
The Notorious B.I.G. thought Jay-Z was a better rapper
Biggie ended up breaking into the music industry before Jay-Z did. His 1994 debut album Ready to Die was a smash, with hit singles such as "Juicy" and "Big Poppa." Jay-Z released his debut LP Reasonable Doubt two years later, which contained tracks such as "Dead Presidents II" and his collab with Biggie, "Brooklyn's Finest."
In 2016, Lil' Cease — one of Biggie's longtime friends and a member of Junior M.A.F.I.A. — revealed what Biggie really thought about Jay-Z rap skills after his debut in an Instagram Live with Smoke DZA.
Lil' Cease recalled one conversation in particular in which Biggie tipped his hat to Jay-Z. "Big met [Jay-Z] at the Palladium and they bonded just on some G s— because they respected each other as men and they respected each other as artists," he said. "Big wasn't afraid to tell that; Big thought he was doper than him. Big used to say, 'Yo, that n—- nicer than me.'"
Lil' Cease went on to mention how Jay-Z's hit single "Dead Presidents II" grabbed Biggie's attention. "I swear to God on everything I love. Any n—- can vouch for it. I'm not lying. These are straight facts," he said. "When Jay-Z said that line on 'Dead Presidents,' 'N—– take a freeze off my kneecap / N—- believe that,' Big was like, 'Yo, he got me.'"
Source: Read Full Article