Justin Bieber's Pastor Carl Lentz Fired From Hillsong for "Moral Failures"
Pastor Carl Lentz, who once baptized Justin Bieber, was fired from Hillsong Church amid "ongoing discussions in relation to leadership issues and breaches of trust," Pastor Brian Houston revealed.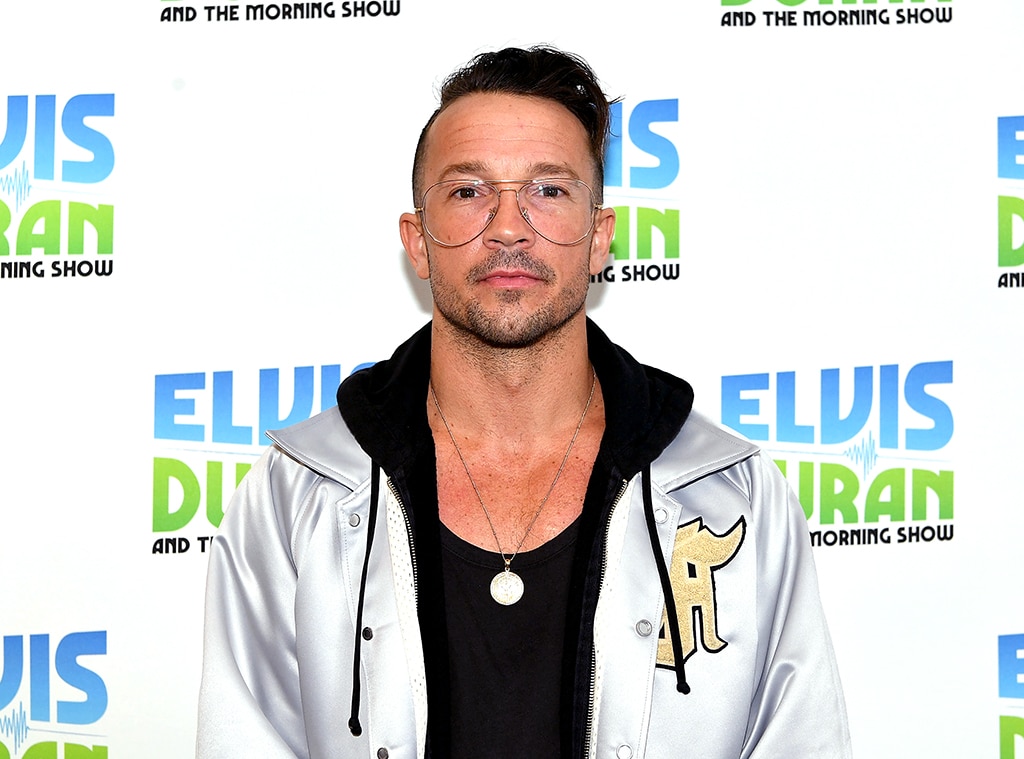 Carl Lentz, a pastor for the megachurch Hillsong who has celebrity friends and followers, has been fired.
In a statement released Nov. 4, Hillsong Church Global Senior Pastor Brian Houston said, "This action was not taken lightly and was done in the best interests of everyone, including Pastor Carl."
While Houston didn't share specifics, he claimed "this action has been taken following ongoing discussions in relation to leadership issues and breaches of trust, plus a recent revelation of moral failures." 
"It would not be appropriate for us to go into detail about the events that led to this decision," he continued. "Our focus at this time is to honor God and pastorally care for our East Coast church community as well as the Lentz family."
Even though Houston said he had "no doubt that this is the right course of action," he acknowledged the "personal sadness" felt by him and his wife, Bobbie, noting they had known Lentz for "well over 20 years" and his wife, Laura, "her entire life."
He also thanked Lentz and his spouse for their work in the church. "They have a heart for people and we are confident that after a time of rest and restoration, God will use Carl in another way outside of Hillsong church," he noted earlier in the statement. "In terminating his tenure, we in no way want to diminish the good work he did here."
In addition, Houston noted Hillsong East Coast services and all of the ministries would "proceed as usual" and that the church would not be making further public comments on the matter.
Trending Stories
Lily James Steps Out With Dominic Cooper Following Dominic West Drama
Pregnant Nikki Bella Faces Medical Scare in Total Bellas Teaser
Karina Smirnoff Shares Adorable First Photo of Baby Theo
Lentz, 41, was the lead pastor for the New York location, which he helped launch in 2010. Over the years, Hillsong has attracted a number of celebrities, including Justin Bieber. During a 2016 interview with Oprah Winfrey, Lentz said he baptized Justin in Tyson Chandler's bathtub, calling it "one of the most special things he's been a part of." In addition, he appeared to attend Justin's 2019 wedding to Hailey Bieber. And in a 2019 cover story on Hailey and Justin, Vogue reported that Lentz invited the singer to temporarily move into his New Jersey home in 2014.
"He's a really good friend, probably more like a family member to me than, like, a guy that I know because, you know, I've seen his journey," Lentz told Entertainment Tonight in 2017. "He's an awesome guy to be around."
Lentz has not publicly spoken out about his termination.
Source: Read Full Article