Nicole Byer: A lot of life isnt personal, it has nothing to do with you
https://www.instagram.com/p/CfC4dhauU8T/
Nicole Byer seems like she's in so many things lately. I know her from her comedy on Netflix, from Nailed It the bingeable baking fail show and from the sitcom Grand Crew. She also has four different podcasts, and they're all current! She has new episodes out now in every one of them, which makes me wonder how she does it all.
Nicole is covering Variety's Reality edition, and they mention that in 2020 she became the first Black woman to be nominated for a Primetime Emmy for outstanding host for a reality or competition program. She was nominated again in 2021, and it's just a matter of time before she gets an Emmy for that show or for another role. Plus she wants to move to movies, and I have no doubt that will happen for her. I came away from this interview with a lot of respect for her and for her approach to her career. She has a great attitude and understands that, as a comedian, bombing in front of an audience is part of that. She also gets that it's not personal – not just an audience's reception but a lot of the things that happen in life.
Sometimes she bombs and she's OK with that
"Standup is my vision, my voice, my ideas. And I go, 'Hi, I hope you like this. I truly hope this is an enjoyable hour for all of us.' But I bomb. I've bombed so many times and you kind of have to learn how to enjoy the bombs and the bombs teach you and influence your later work," she says. "It teaches you to be humble and that everything you have to say isn't f-king important and you do have to listen to the audience sometimes. Maybe you took something a little too far. There's no shame in adjusting a joke because it was offensive and not as edgy as you thought it was."

On working with her friend Phil Jackson, the creator of Grand Crew
"I don't think if you told us 10 years ago this is what we would be doing that we would be like, 'Oh yeah of course!' We were like in a basement with water from Gristedes dripping on us as we're like, 'Can we get a suggestion?'…

"I'm so excited about that and to be able to work with friends is just a dream."

Her life advice
Byer lives by something her mom used to tell her: "It takes more energy to frown than it does to smile."

"If you just smile, have a nice time and let things roll off your back and realize that a lot of life isn't personal, it has nothing to do with you, you just feel a little lighter and happier," she says. "Carving time for yourself is important. Self care is important. If you sigh before doing something, maybe rethink about the thing you're doing. Maybe you're not meant to do that. Also therapy! She's been in so much therapy!"
[From Variety]
I like what she said about having fun and that you may as well smile. It's also great advice that you should try to enjoy the fails because the "bombs teach you and influence your later work." I heard something on the Happier with Gretchen Rubin podcast that I try to tell myself when things go wrong – "this could be a good thing for us." Something that seems like a massive disappointment could be the universe's way of leading you to something better. I don't know if everything happens for a reason but I know that I've survived and moved on with every setback so far. Plus Nicole sees her career as getting to work with her friends. She seems realistic but positive about things and she's kicking butt in her career. I'm going to try to take her advice and perspective as it sounds really healthy.
Embed from Getty Images
Embed from Getty Images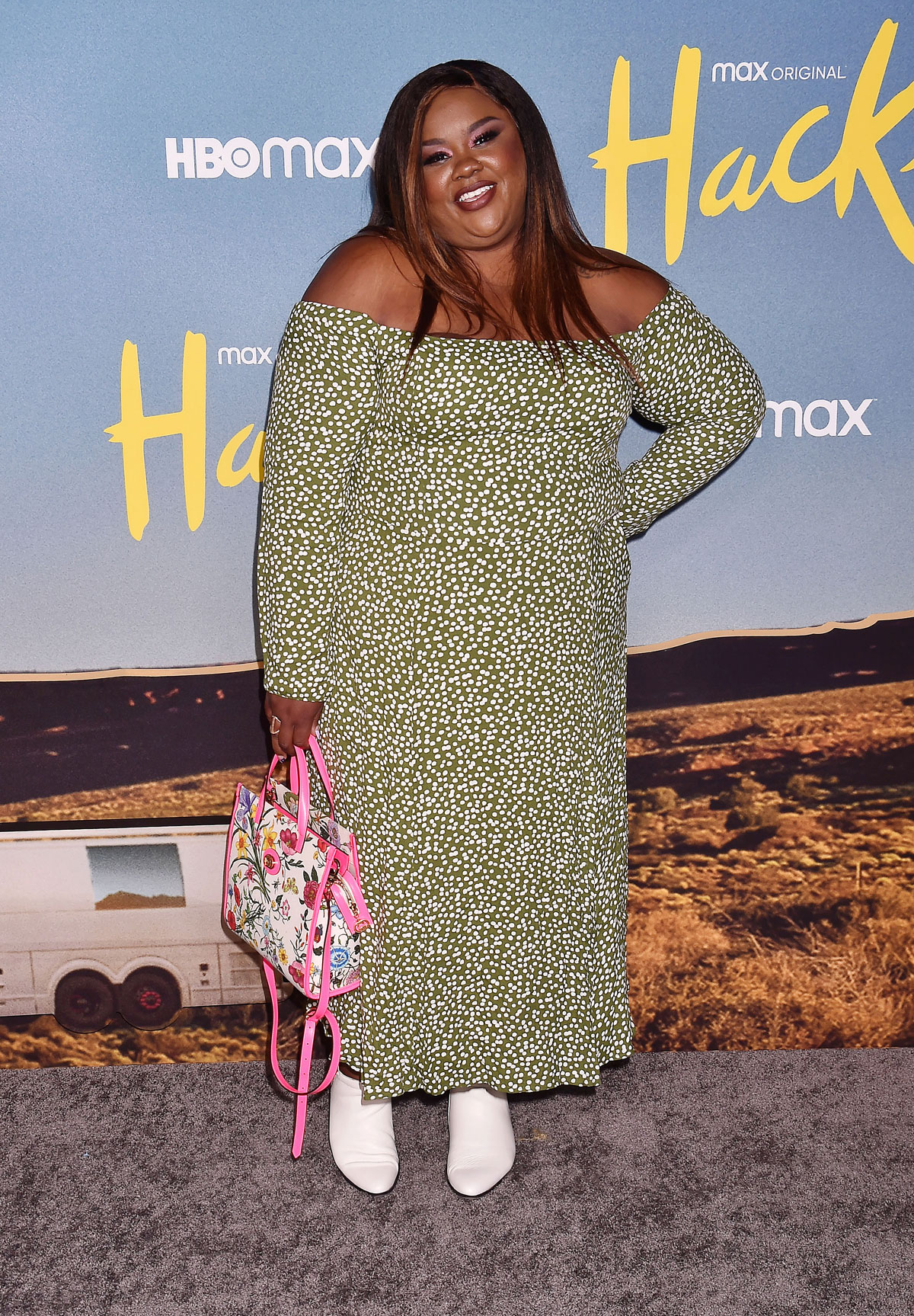 Source: Read Full Article