Princess Charlotte and Prince Louis coronation roles revealed
Princess Charlotte and her younger brother Prince Louis will take part in their grandfather, King Charles III's coronation procession from Westminster Abbey on May 6, it has been reported.
It was previously claimed that their older brother, Prince George, would play a "significant" role on the day, but it now means that all three of the Prince and Princess of Wales' children will take part in the proceedings. Charlotte and Louis will accompany George and the King and Queen Consort Camilla as they leave the abbey after the service, the Times reported.
WATCH: What will happen at King Charles III's coronation?
The children are expected to join their parents in a carriage behind Charles and Camilla who will travel in the Golden State Coach as they return to Buckingham Palace.
George will be nine and Louis will be five and Charlotte will turn eight just four days before the coronation. George, who is second in line to the throne, and Charlotte attended their great-grandmother the Queen's state funeral at Westminster Abbey in September.
MORE: Will Prince Harry attend King Charles' coronation?
RELATED: How Queen Consort Camilla is set to make history at the coronation
Prince Louis was not present and is thought to have been considered too young to attend the service with his parents Prince William and Kate.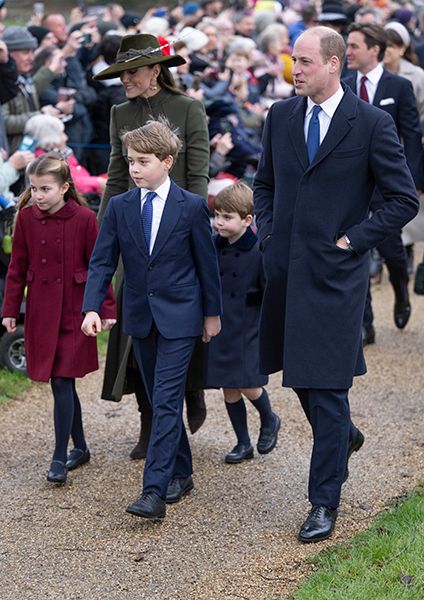 All three children will take part in the coronation procession
The move would be a break from royal tradition, in which the young heirs typically watch the ceremony, but play no part in it. King Charles played no role in the coronation of Queen Elizabeth II in 1953, and likewise, the Queen only watched during the coronation of her father, King George VI.
Camilla's own grandchildren have been confirmed to play a role, with the Sunday Times reporting that they will hold a canopy over the Queen Consort as she is anointed with holy oil.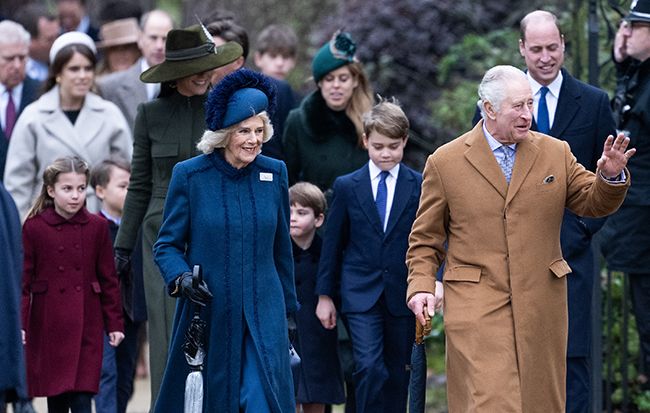 Charles and Camilla will be crowned in a joint ceremony on May 6
The oil – which has been consecrated in Jerusalem – has been expertly crafted using harvested olives from the Mount of Olives at the Monastery of Mary Magdalene and the Monastery of the Ascension.
Poignantly, the Monastery of Mary Magdalene is the burial place of King Charles' paternal grandmother, Princess Alice of Greece. Beyond this, the oil carries special significance for the King given that his newly blended oil is based on the same coronation oil used at his mother's coronation.
Make sure you never miss a ROYAL story! Sign up to The Royal Explainer newsletter to receive your weekly dose of royal features and other exclusive content straight to your inbox.
Source: Read Full Article