Radiohead Headlined the First Sold-out 2-Weekend Coachella Music Festival
Composed of Thom Yorke, brothers Jonny Greenwood and Colin Greenwood, Ed O'Brien, and Philip Selway, Radiohead is one of the most prominent rock-alternative bands. They released songs "Creep," "Karma Police," and "High and Dry." The group also performed at the first sold-out two-weekend Coachella Music Festival.
Radiohead is known for their live performances and songs like 'Creep' and 'Fake Plastic Trees'
Some know this band for songs like "Creep" and "Fake Plastic Trees." Radiohead has been releasing original songs for several years, beginning with the Pablo Honey album in 1993.
They're a three-time Grammy Award-winning group, receiving recognition in the Best Alternative Music Performance and Best Alternative Music Album categories.
Radiohead also headlined the Coachella Valley Music and Arts Festival in 2012 and 2017, marking a Coachella milestone in the first year.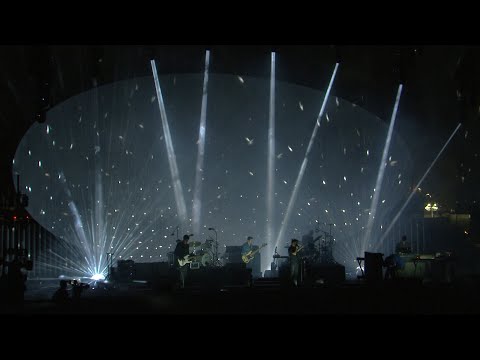 Radiohead headlined the first sold-out 2-weekend Coachella Music and Arts Festival
Hosted in Indio, California, almost every year, Coachella is a celebration of some of music's best-known artists and bands. Coachella wasn't always two weekends full of art. According to OC Register, the first Coachella to be held over two weekends completely sold out, setting a precedent for future festivals.
What year did Radiohead play Coachella? That was the 2012 music festival, where Radiohead, The Black Keys, Dr. Dre, and Snoop Dogg appeared as the headlining artists. Radiohead returned to perform at the 2017 festival.
Since 2012, Coachella has become one of the world's most popular music festivals. Coachella featured other impressive headlining artists, including Childish Gambino, Tame Impala, and Ariana Grande. Beyoncé became the first Black woman to headline, while BLACKPINK became the first K-pop group to appear at the event.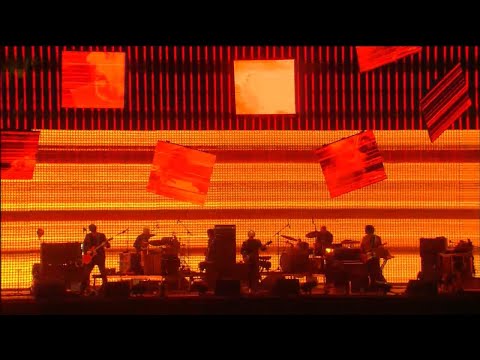 Fans can experience Radiohead's 2012 Coachella performance online (and attend the 2022 music festival in person)
In 2020, Radiohead live-streamed their 2012 concert experience. Other artists did similar at-home-style viewings and performances due to the coronavirus pandemic. Even Andrew Lloyd Webber made Phantom of the Opera available for binge-watching on YouTube.
Now, fans are heading back to the desert for an in-person Coachella, minus the COVID-19 restrictions. (The festival announced earlier in 2022 that it would drop mask and vaccination requirements, citing the current California health policies.)
Some artists performing at this festival include Carly Rae Jepsen, Phoebe Bridgers, Megan Thee Stallion, Lil Baby, 21 Savage, Danny Elfman, Doja Cat, Run the Jewels, Jamie xx, Vince Staples, Japanese Breakfast, Baby Keem, Caroline Polachek, 100 gecs, DJ Koze, Turnstile, Rina Sawayama, Freddie Gibbs & Madlib, the Avalanches, Arooj Aftab, Orville Peck, Nilüfer Yanya, Disclosure, and Brockhampton.
The headlining artists are Harry Styles, Billie Eilish, and the recently added performer The Weeknd, listed along with Swedish House Mafia. The 2022 Coachella Valley Music and Arts Festival occurs from April 15-17 and April 22-24.
Music by Radiohead is available on most major streaming platforms.
Source: Read Full Article