Royal Life Is Harder For Kate Middleton Than We Thought
Kate Middleton married Prince William in a very public wedding ceremony back in 2011. The Duchess of Cambridge, whose husband is second in line for the throne, has taken on a massive role as one of the most influential women in the world, and she did it with ease — or so it seems. But it turns out that, despite how easy it appeared for Kate to adapt to royal life, she actually had quite a few concerns.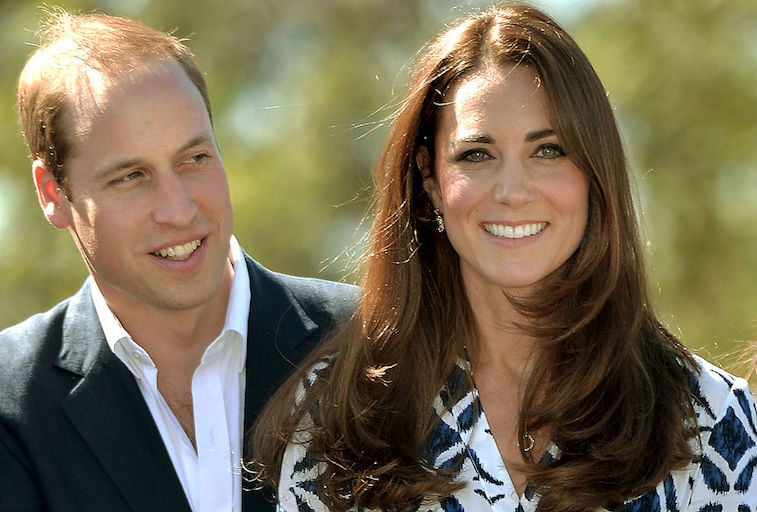 Prince William and Kate Middleton dated for many years before they wed
William was in no rush to tie the knot with Kate Middleton, and it's possibly because he wanted to make sure she could handle royal life before officially bringing her into the family. The two first met when they attended University of St. Andrews together in the early 2000s. Though they didn't start dating right away, once Kate caught William's eye at a school fashion show, there was no going back for him.
The two became official in 2004, though they didn't tie the knot for another seven years. By then, Kate was practically a part of the family, and when they finally did wed, she took on her royal role with ease.
Kate had to make a lot of changes when she became a royal
On the outside looking in, Kate seems made for the role ofQueen Consort (her title once William takes the throne). But in reality, shehad to give up a lot when she married into the family. Royal lives areanything but normal. Kate went from being a nobody to being a celebrity, andthat's a difficult adjustment for anyone to make. But it's even harder whenyou're a part of the world's most famous family.
Despite attending one of the United Kingdom's best schools, Kate had to give up any kind of career. She also had to accept that she would always be spending more time with William's family than with her own.
Kate recently admitted she was scared to introduce Prince George to the world
The Duchess of Cambridge recently appeared on the "HappyMum, Happy Baby" podcast over in the U.K., where she admitted that she wasnervous about introducing her son to the world so publicly. In the royalfamily, it's tradition for the women to formally introduce their kids on thesteps of the Lindo Wing outside St. Mary's Hospital in London. But that didn'tmake it any easier for Kate.
The duchess said stepping outside with her newborn son was "slightly terrifying, slightly terrifying, I'm not going to lie." She said there were mixed emotions, since she knew how important it was to do this and how much support she and William had, but she was a brand new mother who was inexperienced and scared. It makes sense, since she had to introduce her vulnerable baby boy while the whole world was watching.
There is a lot of pressure to be the person everyone wants her to be
There are very few people who don't respect the duchess, butthere undoubtedly is a lot of pressure with the role. When Meghan Marklemarried Prince Harry, people instantly started picking sides. It became a lotfor Meghan to handle, and she and Harry decided it was best for them to leavethe family. But that doesn't mean Kate wasn't feeling it as well. It's hard toknow that there are people out there who don't support you, and when the feudrumors were flying, not everyone was on Kate's side.
Between the two duchesses, many see Meghan as the one whohas had the more difficult time adjusting. And while this may be true, itdoesn't mean that everything was a walk in the park for Kate, either.
Source: Read Full Article