Ryan Reynolds Recalls Final Conversation With Alex Trebek
Actor Ryan Reynolds has opened up on the last conversation he had with Jeopardy! host Alex Trebek.
Trebek, unfortunately, passed away on November 8 at the age of 80, having been diagnosed with stage IV pancreatic cancer in March last year. Trebek became a household name, having hosted the show for a whopping 37 seasons from its revival in 1984 up until his passing this year.
Previously: "Jeopardy!" GOAT Tournament Ratings Are Better Than 2019 NBA Finals & World Series
He had been keeping fans up to date on his condition and was able to keep hosting the show until two weeks before he died. The veteran host also kept things rolling amid the challenges of the COVID-19 pandemic.
Reynolds previously revealed Trebek will feature in his upcoming Free Guy movie and had lots of good things to say about the late host, calling him "gracious and funny" in a heartfelt social media post after his passing.
The 44-year-old spoke to Extra recently and recalled his last conversation with Trebek, whom he spoke to over the phone two months before he died.
"It was a conversation about one of the shows he had coming up," Reynolds said. "I had been on the show a number of times, he was asking me about perhaps coming on again. I was shooting in Atlanta and was unable to do it.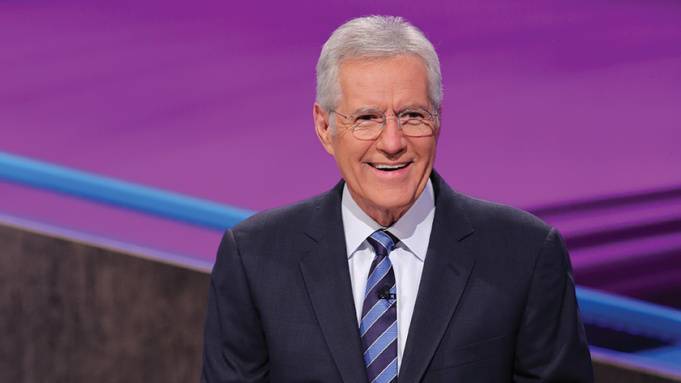 "When you speak with people like that that you grew up watching and suddenly you are talking to them on the phone, you start to reflect…You just never know; tomorrow is not a given. Hug them tight, the people in your life. It was really shocking and sad. Obviously, he was sick and it wasn't totally, wildly unexpected. It's still heartbreaking nonetheless. It's absolutely gut-wrenching."
While he was known as a serious and professional host, Trebek often teased contestants on their answers and wasn't above making fun of himself on television either.
Trebek's final episode of Jeopardy! will air on Christmas Day.
Next: Comedian Sinbad Is Recovering From A Stroke
Source: Read Full Article