Taylor Swift Advises NYU Students to Learn to Live With 'Cringe'
Taylor Swift delivered the commencement address for New York University's class of 2022 on Wednesday, May 18. Speaking to a large crowd at Yankee Stadium, the singer shared life lessons she's learned along the way. She was also awarded an honorary doctorate of fine arts.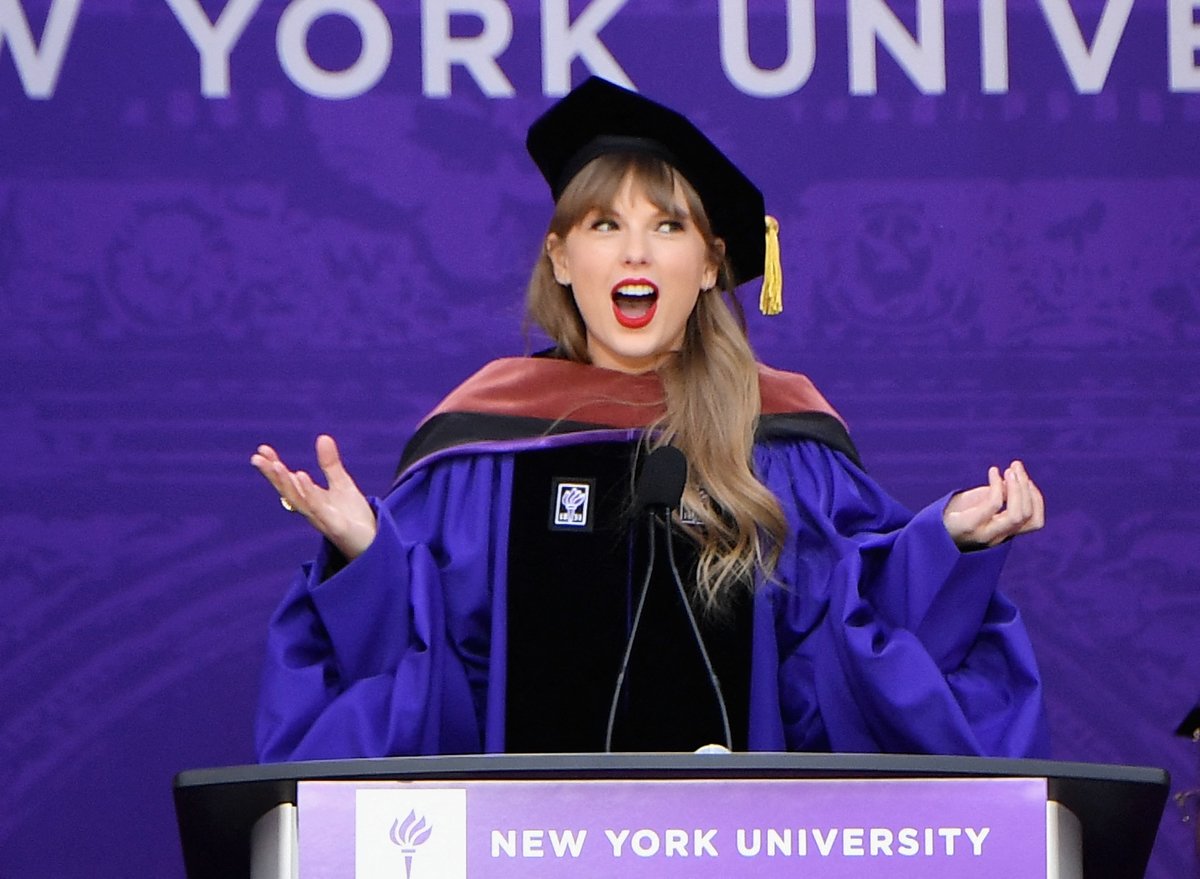 Taylor Swift referenced her hit songs: 'I'm 90% sure the reason I'm here is because I have a song called '22,' 
Pop superstar Taylor Swift referenced a few of her hit songs during the 23-minute commencement speech. Upon taking the stage, she introduced herself, "Hi, I'm Taylor." Swift then said, "Last time I was in a stadium this size, I was dancing in heels and wearing a glittery leotard. This outfit is much more comfortable."
After recognizing the other speakers, Swift said, "As for me? I'm 90% sure the reason I'm here is because I have a song called '22." She also welcomed friends and relatives to the ceremony with, ​​"Let me say to you now, Welcome to New York — it's been waiting for you." The statement referenced Swift's song from her 1989 album, "Welcome to New York."
The superstar spoke about her past education, going to public school until 10th grade and then finishing her high school education via homeschooling due to her career.
Taylor Swift advises NYU grads to 'learn to live alongside cringe'
A relatable moment came when Swift alluded to previous cringe moments in her personal life. She warned the audience she was about to give "unsolicited advice" with "life hacks" she wished she had known when starting her career.
One such hack Swift shared was to "learn to live alongside cringe. No matter how hard you try to avoid being cringe, you will look back on your life and cringe retrospectively." She continued, "Cringe is unavoidable over a lifetime. Even the term cringe might someday be deemed cringe."
Swift joked, "I promise you; you're probably doing or wearing something right now that you will find revolting and hilarious." The "All Too Well" singer continued, "For example, I had a phase where, for the entirely of 2012, I dressed like a 1950s housewife. But you know what? I was having fun. Trends and phases are fun. Looking back and laughing is fun."
The superstar shared the pressure of growing up in the spotlight and the value of making mistakes
Speaking in front of a large audience at Yankee Stadium, Swift shared what it was like being 15 and in the spotlight. I know the pressure of living your life through the lens of perfectionism. And I know I'm talking to a group of perfectionists because you are here today graduating from NYU," she said.
In an honest moment, Swift said, "I became a young adult while being fed the message that if I didn't make any mistakes, all the children of America would grow up to be perfect angels. However, if I did slip up, the entire earth would fall off its axis and it would be entirely my fault and I would go to pop star jail forever and ever."
Swift used the example to drive home the point that mistakes are inevitable. "My mistakes led to the best moments of my life," she shared with the new NYU graduates.
She ended her speech with a reference to her Red song, "Let's keep dancing like we're the class of '22."
To read a full transcript of Swift's speech, head to Billboard.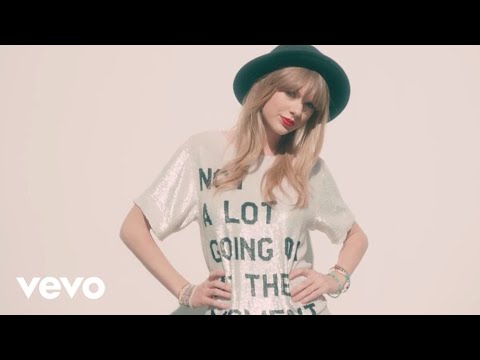 Source: Read Full Article