The First Official Photos of Michelle Young and Her Bachelorette Winner [SPOILER] Are Here!
Michelle Young's season of The Bachelorette is about to drop, and ABC just revealed a ton of photos from night one. Which would be pretty lukewarm tea if we didn't know exactly who wins Michelle's season. Obviously, it goes without saying that some major spoilers are about to be revealed, so only keep reading if you're in the mood to find out the identity of Michelle's winner AND if they're engaged!
Kay, so thanks to Reality Steve's sleuthing powers, we know that Michelle is engaged to Nayte Olukoya. And, as Heavy first noted, thanks to ABC's night one photo dump, we have images of their very first interaction! Here they are introducing themselves straight out of limo arrivals….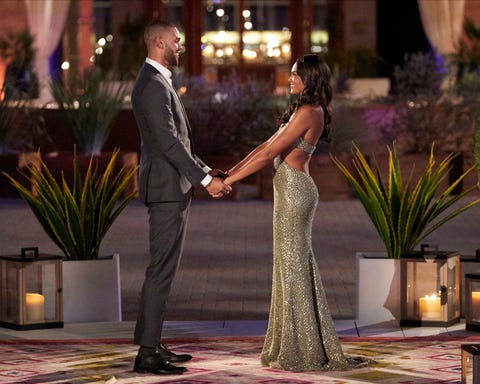 And here's Nayte and Michelle enjoying some one-on-one time during cocktail hour: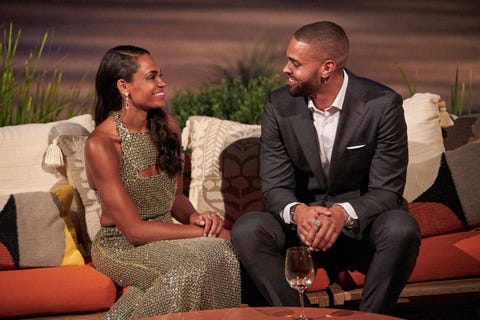 Adorable. And now back to exactly what Reality Steve has said about Michelle and Nayte's status: "Michelle is engaged to Nayte Olukoya."
Short but sweet! However, we also have specific details on their dates thanks to the fact that they took place in public. Not only were they seen enjoying a boat ride on Lake Minnetonka and then chilling at Lord Fletchers where they played volleyball with Michelle's friends…
Source: Read Full Article