'When Calls the Heart' Season 9 Episode 1 Recap: Welcome Back to Hope Valley
Welcome back to Hope Valley. When Calls the Heart Season 9 premiered March 6, and there have been some major changes in town since the season 8 finale. The show wasted no time in getting Hearties up to speed on where things stand with Elizabeth, Lucas, Nathan, and the rest of their favorite characters, as well as teasing some drama in the episodes to come.  
[Warning: This article contains spoilers for When Calls the Heart Season 9 Episode 1, "In Like a Lion."]
Elizabeth reunites with Lucas in the 'When Calls the Heart' Season 9 premiere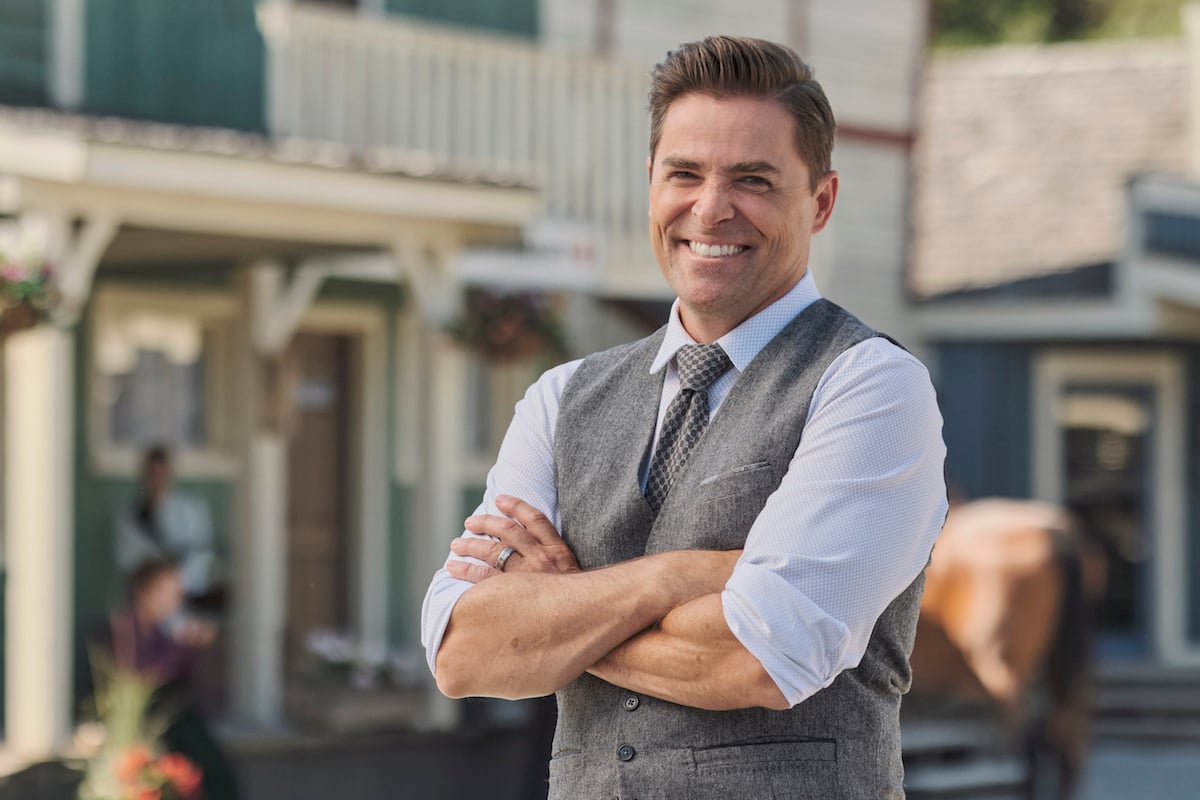 Elizabeth returns home to a town in throes of a hotly contested mayoral race. Bill Avery (Jack Wagner) and Lee Coulter (Kavan Smith) are the two frontrunners, with Hickam (Ben Rosenbaum) apparently in third place. Unfortunately, Fiona (Kayla Wallace) has dropped out of the race, meaning Hope Valley won't be getting another female mayor this time around. 
Of course, even politics in Hope Valley is relatively friendly, though someone keeps defacing Hickam's posters. Who could be the culprit? Our money is on Cooper Canfield (Elias Leacock), who's going through a bit of a troublemaker phase, much to the chagrinof his father Joseph (Viv Leacock). Currently, polling puts Bill in the lead, which has Lee worked up, especially given that he can't even get his wife Rosemary (Pascale Hutton) to endorse his candidacy. But as the new editor of the Valley Voice, she has to be impartial, she tells him. 
Nathan moves on from Elizabeth 
Meanwhile, Mountie Nathan (Kevin McGarry) has apparently decided to cope with heartbreak by growing a mustache. He's also totally on his own. Though he adopted his niece Allie last season, she's gone to stay with her grandparents, for reasons that aren't clearly explained. Hopefully, her absence is temporary. Nathan's scenes with Allie give him a chance to show off a softer side that doesn't always come out when he's in uniform. 
Even though Elizabeth has rejected him, the two manage to keep it friendly when they meet by chance on the street. He even swallows his pride and asks her if Lucas would be willing to teach him to drive. (Headquarters has decided that all constables need to be able to operate a vehicle, though Nathan makes it clear he has no intention of giving up his horse.) But Elizabeth has a better idea – she'll teach him herself. It's a nice gesture, but let's hope it's not one that makes Lucas jealous. At this point, it's time to put that love triangle to bed. 
A mystery woman arrives in Hope Valley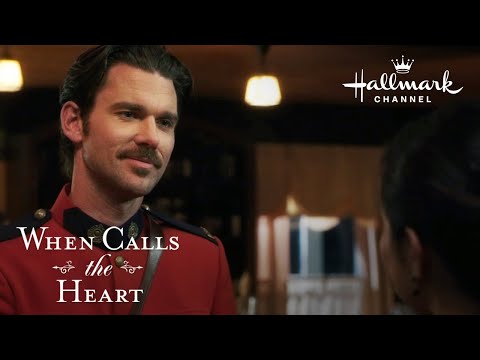 Fortunately, When Calls the Heart seems to be pushing Nathan toward two other women. First, there's Faith (Andrea Brooks), who's still coming to terms with Carson's departure for Baltimore in the season 8 finale. In the premiere, the mountie and the town doctor were paired up at the grand opening of Ned and Florence's new soda fountain/pharmacy, though it seems they're just friends (for now, at least). But then another romantic prospect rides into town. 
Mei Sou's (Amanda Wong) arrival in Hope Valley is unconventional, to say the least. She gallops past Nathan, concealed under a hat and long black coat, which she quickly sheds. The next time she sees the Mountie, she's lost the disguise, and Nathan can't help but notice her. The two also share a flirty moment at the saloon later in the episode. But what is Mei Sou hiding? It turns out she's a pharmacist who's met Faith before. Faith hired Mei Sou's husband to work at the town's new pharmacy, but she's arrived without him. Noone knows where Mr. Lewis is, and she doesn't want to answer any questions about her past. Suspicious! 
What else happened in the 'When Calls the Heart' season premiere
Elsewhere in this episode of When Calls the Heart:
Jesse and Clara have left Hope Valley to homestead in Montana. 
Minnie (Natasha Burnett) is thinking about buying the cafe from Bill. 
Gowen (Martin Cummins) is back in town, and none too happy to see his old business partner Jerome Smith (Dean Paul Gibson), who's in Hope Valley to talk business with Lucas. The bad blood goes back to their time with the Pacific Northwest Mining Company and is likely connected to the devastating mine collapse way back in season 1. They even get into a brawl at the Queen of Hearts, which ends with Gowen spending the night in jail. 
Is Nathan OK? The episode ends on a cliffhanger, with an apparent collision between the Mountie and a car outside of town. 
The next episode of When Calls the Heart Season 9 airs Sunday, March 13 at 8 p.m. ET on Hallmark Channel. 
Check out Showbiz Cheat Sheet on Facebook!
Source: Read Full Article