Ja'Marr Chase To Recreate Chad Johnson's Camera Celebration After Duo Strikes Deal
Ja'Marr Chase could look more like Ja'Marr Uno this weekend … 'cause after striking an agreement with Chad "Ochocinco" Johnson this week — he's promised to recreate one of the Bengals legend's epic touchdown celebrations!!
The deal was consummated on Thursday afternoon … after the Cincinnati superstar initially offered it to Johnson during his media availability earlier in the day.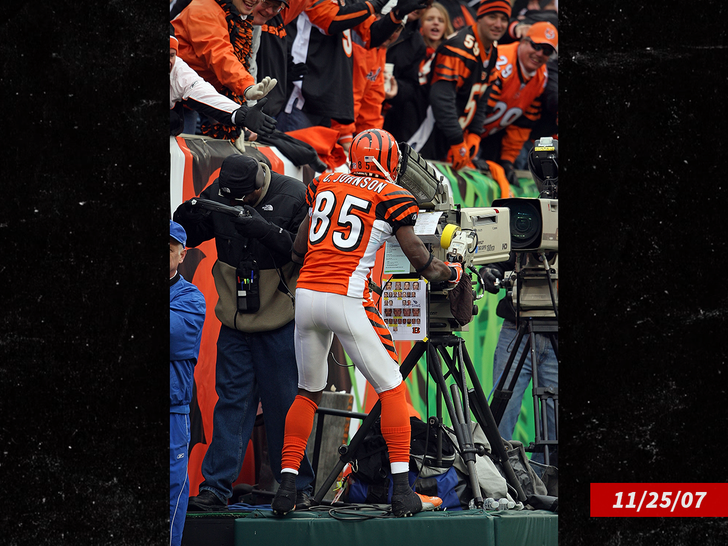 Chase told reporters if the former Bengals wideout would pay the fine, he'd go and grab a broadcast camera after scoring a TD just like Johnson did nearly 16 years ago.
And, it didn't take for Johnson to shake on the pact … because just minutes after he became aware of Chase's words, he tweeted out, "Say less I'll pay the fine."
Chase, of course, will now have to find the endzone against the Buffalo Bills on Sunday night in order to try to duplicate the celly … though it shouldn't be too hard for him, considering the tear he's currently on.
Chase has recorded 31 catches in his last three games … and he's scored four times in that time frame as well.
The 23-year-old has certainly kept things interesting already after finding paydirt — he hit a backflip on Sunday — although reprising Ochocinco's old moves would definitely be hard to top.
Source: Read Full Article